Customer Reviews
05/07/2021
swati

Hong Kong SAR China
05/07/2021
Heidi N.

Hong Kong SAR China
Mitti face masque
The best ❤️❤️❤️
05/07/2021
Payal

Hong Kong SAR China
Mitti face masque
My beloved Mitti!
05/07/2021
Shalini A.

Hong Kong SAR China
Mitti face masque
Love your soothing, hydrating, ethical mask.
02/22/2021
Mohana s.

India
Wonderful mask
Leaves the skin with a soft, glowing and healthy complexion.
12/10/2020
Nishi M.

Hong Kong SAR China
i must say WONDERFUL
Great for detoxification and rejuvenation of the skin. Their bio actives like Honey, Aloevera, Fuller earth, apricot oil, licorice root extract and list goes on.. well versed with the ingredients, their formulation is outstanding and the results, i must say WONDERFUL
12/10/2020
Saachi B.

India
Thank you
"Thank you @purearth ❤ Sitara Strobe definitely tops my list of favourites along with your Mitti Mask!
11/24/2020
Kriti W.

India
Mitti
I love it.... unlike other mud pack this one is not drying, it keeps the facial skin supple n soft and I find it very hydrating as well....
10/28/2020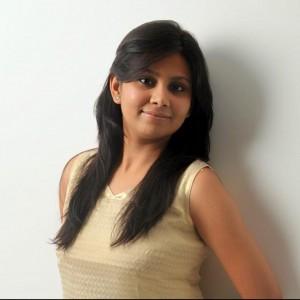 DA
diksha a.

India
love it
the mask is superb, it's gentle and very effective
09/28/2020
UMA T.

India
Mitti clay masque
I am at my 18th bottle of this masque , I love it so much. Not only does it pull out toxins but it also nourishes and gives my skin an inner glow ❤️
07/26/2020
Anjali H.

Hong Kong
My new favorite self care treatment!
I'm a relatively new client and truly enjoying all my purchases from Purearth. I've always been nervous to break out when using masques or oils and so far every product has made my skin feel nourished, protected and alive! Love the Mitti Masque but, really really ADORE the Illumine oil. I'll be back for more! Thank you for brining #madeinIndia skin care to Hong Kong ***
06/19/2020
SheetAl

India
Divine
Absolutely loved the smell and the softness it provides. Only a suggestion, pleAse provide a scoop along with masque.
this purchase was pretty special
Thank you, this purchase was pretty special - I saved up for my birthday splurge!
06/15/2020
Kajal M.

India
it's so fresh and i love the smell
I am loving the Sambac mist ( it's so fresh and I love the smell ).Also the Qing cleansing oil is doing a fantastic job of rubbing my stubborn makeup thereby being of great help ( its so tiring to remove heavy makeup after u return from a function or family get together late night ). Kudos to you for giving us such awesome products. Love and respect always
05/25/2020
Ambira K.

India
Best mask I have used!
Non drying - nourishing and firming! My quest for the perfect mask ends here!
05/21/2020
Pallavi G.

India
Ayurveda in a jar !
The minute I opened the mask, I was in love ! It's literally ayurveda in a jar, smells heavenly and goes on the skin super smooth..it's light yet effective and leaves my skin nourished and senses calmed. It's a staple mask in my weekly rituals..I like it to leave it on for an hour and I don't need a moisturiser after, the honey in this, leaves my skin velvety smooth.
pure, potent & efficacious
We offer sustainable, high performance formulations to nourish your skin and senses.
Ethically sourced, fair trade and Leaping Bunny cruelty free approved.